Board Officers
President
Dr. Vanessa B. Beasley
Vice Chair and Chair-Elect
Ms. Erin Baker '99
Treasurer
Mr. Jeffrey Mueller '00
Secretary
Mr. Steven P. Mach '92
Assistant Treasurer
Mr. Gary L. Logan
Assistant Secretary
Ms. Claire E. Smith 
Board Members
Ms. Ruth K. Agather
Partner
Rosenthal Pauerstein Sandoloski Agather LLP
San Antonio, TX​​
Ruth Kelleher Agather is a native of San Antonio, Texas, and has practiced law in Central and South Texas since 1988. A partner with Rosenthal, Pauerstein, Sandoloski, Agather LLP, Ms. Agather's practice concentrates primarily on real estate and general business transactions. Ms. Agather graduated from Vanderbilt University with B.A. in English Literature and Fine Arts, and from University of Texas Law School. She currently serves on the Boards of Trinity University, The University of Texas Law School Foundation, The San Antonio Book Festival, and The Joan and Herb Kelleher Charitable Foundation.
Dr. Shari Becker Albright '83, M'86
President
Charles Butt Foundation
San Antonio, TX
Shari Becker Albright is the president of the Charles Butt Foundation, formerly the Raise Your Hand Texas Foundation, whose mission is pursuing a more equitable and prosperous future for all Texans through education and community partnerships. Previously, she served as the Murchison Distinguished Professor of Practice in Education and Chair of the Department of Education at Trinity. Currently, she also serves as the Secretary of the municipal board for Pre K 4 SA, a San Antonio early childhood initiative, and is a board member of the CAST Network of local career-themed high schools.
Ms. April Ancira '02 
Vice President
Ancira Enterprises, Inc.
San Antonio, TX
April Ancira is the Vice President of Ancira Auto Group and oversees the operations of 12 new franchised auto stores. She has San Antonio roots, having attending high school at Saint Mary's Hall, received her Bachelor of Science in Marketing and Finance from Trinity University, and her Masters in Business from UTSA. April currently serves on 12 active charitable, civic and professional boards and was inducted into the San Antonio Women's Hall of Fame. She is currently the youngest Chairman of the Texas Automotive Dealer association and two times chairman of San Antonio dealers association.
Ms. Erin M. Baker '99
Senior Managing Director
Guggenheim Partners
Chicago, IL
Erin Baker is a senior managing director of investment and advisory firm Guggenheim Partners and a member of its Senior Leadership Committee. She has held numerous roles during her 20-year tenure at the firm and currently serves as deputy chief administrative officer of the firm's holding company as well as secretary to its Audit Committee. She is a founding member of and currently chairs the steering committee of the Women's Innovation and Inclusion Network (WIIN), the firm's employee resource group that serves as a strategic adviser on targeted initiatives in support of gender equality, gender transparency, and management accountability in the workplace. Baker received a Bachelor of Arts from Trinity University in anthropology and a master's degree in economic science from University College Dublin in Dublin, Ireland. She is a past president of Trinity's Alumni Association. Raised on a ranch in New Mexico, Baker has spent her professional career in Chicago and New York, and she currently resides in San Antonio and Marfa, Texas.
Ms. Annell R. Bay '77
Vice President Marathon Oil Corporation (retired)
N.E.D. of Public Companies
Austin, TX
Annell Bay has more than 40 years of experience in the upstream oil and gas industries. She currently serves as an independent director on three public boards.  Before her retirement,  Ms. Bay was Vice President of Global Exploration for Marathon Oil Corporation. She was previously Vice President of Americas Exploration for Shell Exploration and Production Company.  And prior to joining Shell, Ms. Bay was Vice President - Worldwide Exploration and Vice President - North America Exploration for Kerr-McGee Oil and Gas Corporation.  Ms. Bay has extensive experience in global exploration of conventional and unconventional oil and gas reservoirs, exploration portfolio risk management and in developing the next generation of energy leaders. 
Mr. Ted W. Beneski
Chief Executive Officer
and Managing Partner
Insight Equity
Southlake, TX
Ted W. Beneski is the chief executive officer and managing partner of Insight Equity Holdings.  Further, he is Chairman of the Board or Vice Chairman of various Insight Equity Companies, including Versatile Processing Group, Dustex Holdings, Panolam, VirTex Holdings, Eddy Packing, Strauss Brands, CSAT Holdings and Easy Way Holdings. Mr. Beneski is a graduate of Harvard Business School with a Masters of Business Administration as well as Amherst College with a bachelor's degree in economics.  Mr. Beneski is also a Trustee of Amherst College.
Mr. John Brozovich
President and CEO
The Gambrinus Company
San Antonio, TX
John Brozovich is president and chief executive officer of The Gambrinus Company, a leader in the craft beer industry. As CEO, Brozovich oversees and manages all brewery operations, sales, marketing, financial, legal, and administrative functions of the company. Prior to joining Gambrinus, Brozovich practiced corporate and securities law at the Dallas office of the international law firm of Jones Day. He received his Bachelor of Arts from Georgetown University and his J.D. from the Southern Methodist University Dedman School of Law, where he was a member of the SMU Law Review Association. Brozovich also serves on the Board of Regents of Georgetown University and the Board of Early Matters San Antonio, and he is a past Board Chair of Teach for America San Antonio.
Mr. Stephen W. Butt '77
President, Central Market Division
H.E.B. Grocery Company
Dallas, TX
Over his 39-years with H-E-B, Stephen Butt has held a variety of leadership positions including Vice President of Grocery Marketing, Vice President of H-E-B's "Own Brand", and his current leadership role as President of the Central Market Division of H-E-B. Since 1999, Stephen has led H-E-B's entry into the Dallas/Fort Worth market with the Central Market format which is based in Dallas.  In addition to serving on H-E-B's Board of Directors, he also serves on the Board of the Southwestern Medical Foundation in Dallas, the Amon Carter Museum of American Art in Fort Worth, and the H.E. Butt Foundation in San Antonio.
Mr. Miles C. Cortez '64
Executive Vice President and Chief Administrative Officer
Aimco
Denver, CO
Denver attorney, Miles Cortez is executive vice president emeritus of Apartment Income REIT Corp.  (NYSE: AIRC) headquartered in Denver.  Mr. Cortez graduated from Trinity University in 1964, and Northwestern University School of Law in 1967.  Following two years of service in the U. S. Army, including a tour in Vietnam, Mr. Cortez has practiced law in Denver for 31 years.  He served as president of the Denver Bar Association and also president of the Colorado Bar Association.  In 2015 he was inducted into the Trinity University Athletic Hall of Fame.
Ms. Sally Deitch M'03
Executive Vice President for Nursing and Operations Infrastructure at
Ascension
El Paso, TX
Sally Deitch M'03, MSN, MHA, RN, FACHE, is executive vice president for Nursing and Operations Infrastructure at Ascension, the nation's largest Catholic nonprofit health system. Deitch has executive responsibility for leading Ascension's operations, strategic integration, nursing practice, and ambulatory practice management, and she has responsibility for Ascension subsidiaries Medxcel Facilities Management and The Resource Group. Formerly, Deitch served in multiple executive roles at Tenet and HCA. She is the former president of the National Association of Latino Healthcare Executives and former chair of the Texas Hospital Association. She earned bachelor's and master's degrees in nursing from the University of Texas at El Paso and a Master of Health Care Administration from Trinity University.
Ms. Janet St. Clair Dicke '68
Civic Leader and Philanthropist
New Bremen, OH
Janet St. Clair Dicke graduated Trinity in 1968 with a bachelor of arts, with a major in elementary education and a teaching field in art.  She is married her Trinity sweetheart, Jim Dicke, who also graduated in 1968.  Janet and Jim married following graduation and moved to New Bremen, Ohio, where Jim joined the family business which became Crown Equipment Corporation.  Janet and Jim are part of a Trinity family story, as a brother in law, sister in law, two nieces, Janet's son, and daughter in law all followed Janet and Jim as Trinity graduates. Both Janet and Jim have remained committed to education and been life-long Trinity supporters.  Janet's devotion to education has included being a trustee, chairman, and chairman emeritus of the Academy at Ocean Reef, a private school in Key Largo, FL, for children age 3 through 8th grade. Janet has been involved in the management of the company's interior design needs for corporate guest facilities and of a restaurant in New Bremen, Ohio.  She also serves on the board of the International Sculpture Center.
Ms. Cydney C. Donnell
Associate Department Head and Executive Professor
Finance Mays School of Business
Texas A&M University
Bryan, TX
Cydney Donnell is currently an Executive Professor and Associate Department Head of Finance at the Mays School of Business at Texas A&M. From 2005-2019, she served as Director of Real Estate Programs overseeing the Master of Real Estate Program and undergraduate real estate finance classes. Prior to this, she was the Managing Director for European Investors, Inc. in New York City where she managed more than $3 billion in real estate securities on behalf of U.S. pension funds, foundations, endowments and high net worth clients.  One of the original "REIT Mafia", she participated in the extraordinary growth of the publicly traded REIT market by working with industry leaders to create an industry that boasts some of the best leadership and governance in the US. In 2006 she was awarded the NAREIT Industry Achievement Award for her support of the industry.
Mr. Thomas E. Evans '84
Chief Legal Officer & Secretary
U.S. Venture, Inc
Appleton, WI 
Thomas Evans currently serves as the Chief Legal Officer & Corporate Secretary for U.S. Venture, Inc. an innovative leader in the distribution of energy, tires, lubricants and transportation products. Prior to U.S Venture he served as Senior Vice president and Legal Counsel for the North American transportation business unit of XPO Logistics, Inc. He also served as vice president and general counsel of Merchandising, Marketing and Supply Chain for Walmart Stores, Inc and Associate General Counsel for McLane Company, Inc.. He received his law degree from Washington & Lee University School of Law and is a veteran of the United States Air Force.
Mr. Marshall A. Hess '88
Dallas, TX
Marshall Hess has had a highly successful career in commercial real estate and investments. Following graduation from Trinity in 1988, he co-founded Highland Capital Real Estate Advisers and served as its Senior Vice President.  He then co-founded Royalton Real Estate Capital, which was purchased by SWBC Real Estate in 2012. Most recently, he was the Senior Managing Director of Encore Wealth Management until 2017.  Marshall is presently launching the next phase of his career through independent work in real estate private equity investing.  He has more than 20 years of experience in the field.  
Gen. James T. Hill (Ret.) '68
President and Founder
The JT Hill Group, Inc.
San Antonio, TX
A highly decorated combat infantryman and soldier/diplomat, General Hill served in Vietnam, Operation Desert Storm, and in Haiti. As a general officer, he commanded the 25th Infantry Division, U.S. First Corps, and his last assignment, as a 4-star, was Combatant Commander, U.S. Southern Command.  Upon retirement after 36 years of service to the nation, he was appointed by the President to the 2005 Base Realignment and Closure Commission where he served until April 2006.  He is the president of JT Hill Group, a consulting group focused on strategic leadership and national security issues. General Hill graduated from Trinity in 1968.
Ms. Jelynne L. Jamison '88
President and CEO
Center for Health Care Services
San Antonio, TX
Jelynne LeBlanc Jamison is the President and Chief Executive Officer of The Center for Health Care Services (CHCS), the mental health authority for Bexar County.  She previously served as the Executive Vice President and Chief Delivery Officer for CPS Energy, the largest municipally owned electric and gas provider in the nation. Prior to that, Jamison served as Deputy City Manager for Planning and Development with the City of San Antonio, with oversight for departments of Economic Development, Development Services, International Relations, Comprehensive Planning, Housing and Community Development, Public Works, Parks & Recreation, Code Compliance and the City Council Action Team. Burley is also actively involved with a wide range of professional and nonprofit organizations, including the International City Management Association (ICMA), CHRISTUS Santa Rosa Board of Directors, San Antonio Medical Foundation Board, Texas Public Radio Board of Directors, Girl Scouts of Southwest Texas, United Way of San Antonio Board of Director, and the National Forum for Black Public Administrators.
Mr. E. Carey Joullian IV '82
Chairman, President and Chief Executive Officer
Mustang Fuel Corporation
Oklahoma City, OK
E. Carey Joullian IV is chairman of the board, president, and chief executive officer of Mustang Fuel Corporation and its subsidiaries. Mr. Joullian joined Mustang Fuel Corporation in 1985 and is a member of the board of directors. Prior to joining Mustang Fuel Corporation, he worked at the First National Bank in Oklahoma City, Oklahoma, as a lending associate. Mr. Joullian received a Bachelor of Arts degree in business and history from Trinity University in 1982.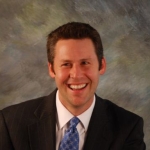 The Rev. Dr. Richard R. Kannwischer '95
Senior Pastor
Peachtree Presbyterian Church
Atlanta, GA
A native Texan, the Reverend Dr. Richard R. Kannwischer graduated cum laude with a business degree from Trinity University in 1995. He also graduated with a Master of Divinity from Princeton Theological Seminary, and received his doctorate from Fuller Seminary.  Following his education, Rev. Dr. Kannwischer served as an associate pastor at the First Presbyterian Church of Houston, as senior pastor of the Central Presbyterian Church of Summit, New Jersey, and as senior pastor at First Presbyterian Church of San Antonio and St. Andrew's Presbyterian Church in Newport Beach, California. Richard has been a Lead Navigator with the Auxano Corporation since 2007.   Currently, he is lead pastor of Peachtree Presbyterian Church in Atlanta, GA. (1-5-18).
Mr. Christopher M. Kinsey '79
Kinsey Interests, Inc.
Shreveport, LA
Mr. Kinsey is an owner/manager in a private investment company located in Shreveport, Louisiana.  He received a BA from Trinity University in San Antonio, Texas in 1979 and a MBA from LSU in Baton Rouge in 1982.  Additional studies:  Harvard Business School, Owners/Presidents program 2001.
Dr. Katherine Wood Klinger '72
Presidential Fellow and Senior Vice President
Genzyme Corporation
Framingham, MA
Dr. Katherine Wood Klinger is a senior vice president of genetics and genomics at Genzyme Corporation (formerly Integrated Genetics), where she has worked since 1985.  Dr. Klinger received her Bachelor of Arts in biology from Trinity University and her Ph.D. in biochemistry from the University of Texas Health Science Center. Dr. Klinger is certified by the American Board of Medical Genetics in medical and clinical genetics and is a diplomat of the American College of Medical Genetics.
Mr. John C. Korbell
Korbell Interests
San Antonio, TX 
John C. Korbell manages family interests in ranching, real estate, oil and gas, and investments. He serves on the board of several non-profit organizations in San Antonio. He retired as a managing director of wealth management at Morgan Stanley in San Antonio. A long-time financial adviser, he has been frequently recognized as one of the Top 100 Financial Advisers in America by Barron's magazine. A distinguished Air Force ROTC graduate of Texas A&M University, he graduated with a bachelor of science in civil engineering and a bachelor of arts in English.
Mr. Oliver T.W. Lee '93
President
IronSight Capital, LLC
San Antonio, TX
Oliver T.W. Lee is Founder and President of IronSight Capital, LLC., a private investment firm with a focus on private equity investments. He also serves on the Boards and investment committees of several private trust companies and non-profit organizations. Mr. Lee graduated from Trinity University in 1993 with a BS in Business Administration with a concentration in Finance. He received his MBA from Duke Fuqua School of Business and his J.D. (Cum Laude) from Duke Law School.
Mr. Michael Lynd Jr. '95
Chief Executive Officer
Kairoi Residential
San Antonio, TX
Michael J. Lynd, Jr. is currently the Chief Executive Officer of Kairoi Residential. He was the co-founder of Kairoi's acquisitions and development partnerships in 2003 and 2006 respectively, as well as a founding partner of Kairoi's property management platform. Michael provides strategic direction and leadership across the entire corporate platform, which won San Antonio's #1 Best Places to Work award for large businesses in 2020. He has been deeply involved in the multifamily business as an owner and operator since 1995 and has over 25 years of experience in the fields of multifamily management, investment, and development.
Mr. Steven P. Mach '92
Vice President and Chief Financial Officer
Mach Industrial Group, LP
Houston, TX
A 1992 Trinity University graduate, Steve Mach is chief financial officer of Mach Industrial Group LP, a Houston-based, third-generation family business founded in 1953 that manufactures pipe and related weld fittings for the petrochemical, power generation, and other industries. Outside of the office, Mach currently serves as past Chairman of the Houston Symphony Board of Trustees, Vice Chair of The Kinkaid School Board of Trustees, and as Chairman of the Texas Public Safety Commission, which is comprised of five, statewide commissioners appointed by the Governor. The Commission oversees the Texas Department of Public Safety, and he has served as a commissioner since 2013. He also serves as a member of the Texas Racing Commission, which regulates the horse and greyhound racing industries in Texas, and oversees the associated pari-mutuel wagering for each. He is a Past President of the Trinity University Alumni Association, and has served as a Trinity trustee since 2007.
Ms. Melody B. Meyer '79
President
Melody Meyer Energy
N.E.D. of Public Companies
Houston, TX
Melody Meyer currently serves on the Advisory Board for McKinsey's Advancing Women in Energy Initiative and co-leads Houston's Women Corporate Directors. She provides select executive consultancy through her company, Melody Meyer Energy LLC, and advocates for the advancement of women through Women with Energy LLC. Meyer serves as a Non-Executive Director of public companies including British Petroleum, AbbVie, and National Oilwell Varco (NOV), as well as the National Bureau of Asian Research. Melody retired from Chevron Energy in 2016 after 37 years of senior leadership. There she served as president of Chevron Asia Pacific Exploration and Production, president of Chevron Energy Technology Company, vice president of both US and Gulf of Mexico and U.S. Mid-Continent strategic business units. Meyer graduated from Trinity with a BS in Mechanical Engineering Science and attended Dartmouth Tuck Executive Education Program in 1997.  She has served on the Trinity University Board of Trustees since 2005.
Mr. Jeffrey Mueller '00
Partner
Polen Capital
Boca Raton, FL
Jeff Mueller is a partner at Polen Capital, the co-portfolio manager of the firm's Global Growth strategy, and an adjunct faculty member at Columbia Business School where he teaches the course Compounders within the Value Investing Program.  Prior to joining Polen Capital, Mr. Mueller spent 10 years in the U.S. Marine Corps, during which he flew over 200 combat missions in F/A-18s.  Mr. Mueller received his B.A. in Communications and Business Administration from Trinity University where he was Captain of the Men's Tennis Team, an All American, and a member of the 2000 NCAA Championship team.  Mr. Mueller is a Tillman Scholar and earned his M.B.A. from Columbia Business School.  He graduated with honors and distinction and was a member of Columbia's renowned Value Investing Program.
Mr. William Scanlan Jr.
Partner & Founding Shareholder
Schoenbaum, Curphy & Scanlan
San Antonio, TX
William Scanlan Jr. is a partner in the law firm of Schoenbaum, Curphy & Scanlan, which specializes in tax consulting and estate planning. He also served as an adjunct professor of estate and gift taxation at St. Mary's University School of Law in San Antonio for more than 20 years. Trinity's prestigious Maverick Lecture is underwritten by the William and Salomé Scanlan Foundation. Scanlan has served on the Board of the Main Plaza Conservancy, San Antonio Museum of Art, and San Antonio Botanical Center Society.
Mr. Thomas Schluter '85 
President
Beckwith Electronic Engineering Co.
San Antonio, TX
CEO/President of Beckwith Electronic Engineering Co. and Beckwith Electronic Systems LLC which provides life safety communications and security systems for the healthcare, education and commercial markets in south Texas. Thomas is a registered professional engineer in the state of Texas and is a member of Trinity University's engineering department advisory board, the Texas Society of Professional Engineers, the Texas Society of Fire Protection Engineers, the Texas Burglar Alarm and Fire Alarm Association, the National Sound Contractors Association and the American Subcontractor Association. Thomas loves sports and is an avid golfer, tennis player and race car driver.  He is the first of 9 Schluter's to graduate from Trinity University, including his wife and sons.
Dr. Pat Semmes
Director of Semmes Foundation and Civic Leader
San Antonio, TX
Dr. Pat Semmes is a former professor at Trinity in the Department of Computer Science. She established and directed the university-wide computing skills program that continues today. She was a pioneer in the application of technology in the classroom and instrumental in the evolution of the Texas Computer Education Association. Prior to coming to Trinity, Dr. Semmes taught mathematics at UTSA and Montgomery College in Maryland and was a cryptanalyst at the National Security Agency. As a co-op student, she worked at a Navy engineering research lab, programming IBM's first commercial computer analyzing data to silence the noise on submarines. Dr. Semmes received her Ph.D. in mathematics education from the University of Texas at Austin, her M.A. in mathematics from the University of Maryland and her B.A. in mathematics from the American University. She served as president of the Alamo Heights School Board and mayor pro tem of the City of Olmos Park. She is an officer and director of the Semmes Foundation and currently serves on the board of the Children's Hospital of San Antonio Foundation. She is also on the board of SA 100, an organization of women leaders in San Antonio.
Mr. Nicholas A. Severino '88
Executive and Investor
San Francisco, CA
Nicholas Severino was the vice president and chief financial officer of Apple Retail for 15 years prior to his recent retirement. Since joining Apple in 2005, he oversaw the performance and exponential growth of Apple's physical stores from infancy to over 500 stores in 22 countries and digital stores in 39 nations. More recently, Severino has provided leadership as both an executive and investor in several Bay Area retail start-ups. Prior to Apple, Severino had 18 years of various retail and hospitality finance leadership experience, previously as SVP and Chief Financial Officer of Gap Brand and early in his career at Arthur Andersen and Co.
Mr. Darsh Preet Singh '08 
(Begins term in September 2022)
Co-Founder and Chief Investment Officer
Hazoor Partners
Austin, TX
Darsh Singh is the co-founder and the chief investment officer of Hazoor Partners, a boutique investment firm focused on digital assets and niche alternatives. Previously, he served as Portfolio Manager and Investment Committee Member at Satori Capital. Prior to that, he served as a civilian and contract worker for the National Security Agency, where he worked in signals intelligence, developing and testing various tools. He is currently a board member for JUST, an innovative micro-lending program for low-income female entrepreneurs.
Mr. L. Herbert Stumberg Jr. '81
President
Air Measurement Technologies, LLC
San Antonio, TX
L. Herbert Stumberg, Jr. is president of Air Measurement Technologies, a San Antonio firm that designs and develops digital pressure and temperature computers for firefighters. Previously, he was a partner with Ryckman & Associates, which oversees real estate partnerships, and co-founder of Orca Industries, which developed underwater decompression computers for scuba divers.  Mr. Stumberg earned a bachelor's degree in business administration from Trinity University in 1981and a master's of business administration from the University of Texas at Austin. 
Ms. Jessica W. Thorne '91
Managing Partner
Estes Okon Thorne & Carr PLLC
Dallas, TX
Jessica Thorne received her B.A. from Trinity University in 1991 and J.D. from Texas Tech.  She has a diverse trial practice that focuses on family law and business litigation. She has extensive experience in handling family law cases, including divorce, child custody, asset division, property and business valuation, paternity, financial support and many other issues that arise in a family law context.  
Mr. John Thornton '87
Co-Founder, Elsewhere Partners
Founder, Texas Tribune
Co-Founder, American Journalism Project
Austin, TX
John Thornton '87, in a career spanning venture capital, private equity, and nonprofit media, has spent the past 30 years helping entrepreneurs realize their visions. In 1991, Thornton joined Austin Ventures, which became the largest regional capital firm in the U.S. In 2017, he co-founded Elsewhere Partners, a boutique software investment firm. In 2008, Thornton founded the Texas Tribune, the largest local news organization established anywhere in the world during the 21st century. In 2018, he co-founded the American Journalism Project, a venture philanthropy firm dedicated to starting and growing local news organizations. Thornton co-chaired the capital campaign for Ballet Austin and is a former board member of The Entrepreneurs Foundation, and Contemporary Austin, and a founding investor of The City. Thornton is a graduate of the Stanford Graduate School of Business and of Trinity University, where he was named Distinguished Alumnus in 2015.
Dr. Scott W. Tinker '82
Director, Bureau of Economic Geology
Professor, Jackson School of Geosciences
University of Texas
Austin, TX
Scott Tinker works to bring industry, government, academia, and nongovernmental organizations together to address major societal challenges in energy, the environment, and the economy. Dr. Tinker is Director of the 250-person Bureau of Economic Geology, the State Geologist of Texas, and a professor holding the Edwin Allday Endowed Chair in the Jackson School of Geosciences at The University of Texas at Austin. Dr. Tinker has served as president of several associations, including the American Geosciences Institute (AGI), the Association of American State Geologists (AASG), the American Association of Petroleum Geologists (AAPG), and the Gulf Coast Association of Geological Societies (GCAGS). Dr. Tinker is an AGI Campbell Medalist, AAPG Halbouty Medalist, GCAGS Boyd Medalist, and a Geological Society of America Fellow. In his visits to some 65 countries, he has given over 850 keynote and invited lectures. 
---
Advisory Trustees, Ex-Officio
Nadia Islam '12
National Alumni Board, President
San Antonio, TX
The Rev. James D. Freeman '83
Synod of the Sun Representative
Shreveport, LA