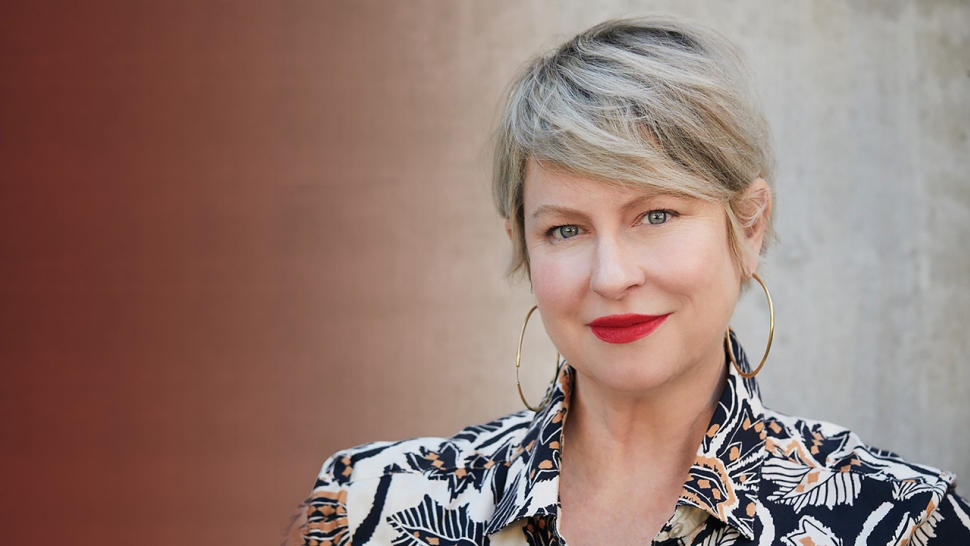 Elizabeth Fauerso '96 leads Potluck Hospitality at the Pearl
Friday, November 11, 2022
Elizabeth Fauerso '96 is a creative individual who draws her inspiration from the cultures and customs of the world.
Fauerso is the CEO of Potluck Hospitality, launching concepts such as Carriqui, a new Pearl- area restaurant focused on South Texas food and drink. Headquartered in the former Can Recycle Building at Pearl (the former Pearl Brewery), Fauerso and her team are cultivating unique culinary and cultural concepts and work extensively with entrepreneurs from throughout the U.S.
"The mission of Pearl," Fauerso says, "is creating spaces and experiences to bring people together to foster human connection. Our leadership team has always believed that there is no greater force for bringing people together than food. The genesis for forming Potluck was to create a group that focuses on attracting and supporting unique cultural and culinary talent in San Antonio."
Fauerso has been part of the Pearl organization for 12 years. She has served as CEO of Potluck since January of this year and was the chief marketing officer of Pearl from 2011-22.
Some of the many projects fostered and developed by Potluck include Carriqui, which specializes in South Texas cuisine; Ladino Mediterranean grill house, in partnership with Emmer and Rye Hospitality; Full Goods Diner, in partnership with the team behind Paperboy Austin; the Bottling Department Food Hall; the Pearl Farmers Market; and the soon-to-open Stable Hall featuring live music in the historic Pearl Stable.
As part of their creative process, Fauerso and the Potluck team of designers and partners have traveled to Guadalajara to source products for Carriqui; Chicago and Seattle to connect with other hospitality groups and operators; and to Mexico City and Oaxaca as inspiration for concepts currently in development.
"We create an environment to encourage everyone to bring unique things to the table," Fauerso says.
Fauerso was born in San Antonio and lived here until the age of 4. She and her family moved to California and Iowa, and she moved back to San Antonio in 1992 to attend Trinity. An early decision candidate, Fauerso majored in comparative religion and also extensively studied art history, philosophy, and photography as a student.
Her faculty adviser was religion professor Randall Nadeau, Ph.D. and she was influenced greatly by the late philosophy professor Larry Kimmel, Ph.D.
"I credit my liberal arts education to working successfully in business," Fauerso says. "The most powerful thing I walked away with from Trinity was the ability to engage in lots of different areas of discipline and thought and bring them together in a diverse range of applications."
After graduation, Fauerso turned her focus to traveling and secured her first professional position working for Fernando Flores at his management consultancy, Business Design Associates, based at that time in Mexico City. In her interview for the job, Fauerso credits her fluency in Heideggerian theory with securing her position because Flores had based his consulting methodology on Heideggerian principles.
Fauerso's work with Business Design Associates took her throughout Mexico and Germany and eventually back to the U.S. in San Francisco, where Fauerso shifted to working as director of marketing for an early internet startup, Cybergold.
After moving to London for consulting work in 2000, Fauerso returned home to San Antonio in 2002, desiring to be closer to her family and to turn her attention to making an impact on her hometown.
As a fluent Spanish speaker and with extensive experience working in Mexico and Europe, Fauerso transitioned into working in multicultural marketing and became a group planning director for Bromley Communications, based in San Antonio. She then transitioned to the role of executive vice president of strategic planning at Dieste, the largest Hispanic advertising agency in the U.S., based in Dallas, before returning to San Antonio in 2011 to take on the role of chief marketing officer at Pearl.
Fauerso comes from a creative family, with two members having Trinity ties. Her father, Paul Fauerso '78, is a musician with a long history of collaborating with iconic artists such as Janis Joplin and The Beach Boys. Younger brother, Neil, is a writer and has an independent record label, Unseen Worlds. He also teaches arts and ideas for Trinity's First-Year Experience. Her mother, Josephine, is an educator and writer who grew up in San Antonio. Joey Fauerso, her sister, is a multimedia artist who just received a Guggenheim Fellowship and is a full professor in the art department at Texas State University
As a member of a free-spirited family with an adventurous philosophy, Fauerso has always felt compelled to explore and take risks. "When I was young," she says, "I treated that part of my life as an exploratory phase. I gave myself permission to really roam around and figure myself out through diverse places and experiences. I got exposed to a lot of different things."
That is part of the advice Fauerso has for current Trinity students and alumni: "Dip your toe in a lot of different areas and figure out what you like. Don't be afraid to try new things. Don't be afraid to adventure. I listened to the world around me and still do."
For those interested in the hospitality industry: "Along with our partners, we are committed to helping evolve the space of hospitality into a sustainable career in which all participants can flourish. I have always loved the space of hospitality—from roaming the world eating at all kinds of restaurants to working as a server myself for many years"
On the home front, Fauerso has been married to San Antonio native Chris Senn for 16 years, who worked in the financial industry before transitioning to be a stay-at-home dad and "captain of the home ship." They have a 9-year-old daughter, Josephine Evalynn, who is in third grade and participates in choir, theater, dance, and art classes. They live in Castle Hills with three dogs (Allen, Georgie, and Fritz Ronald), their cat Dorito, and a very shy leopard gecko, Jellybean.
Alumni may contact Elizabeth Fauerso at elizabeth@potlucktx.com.