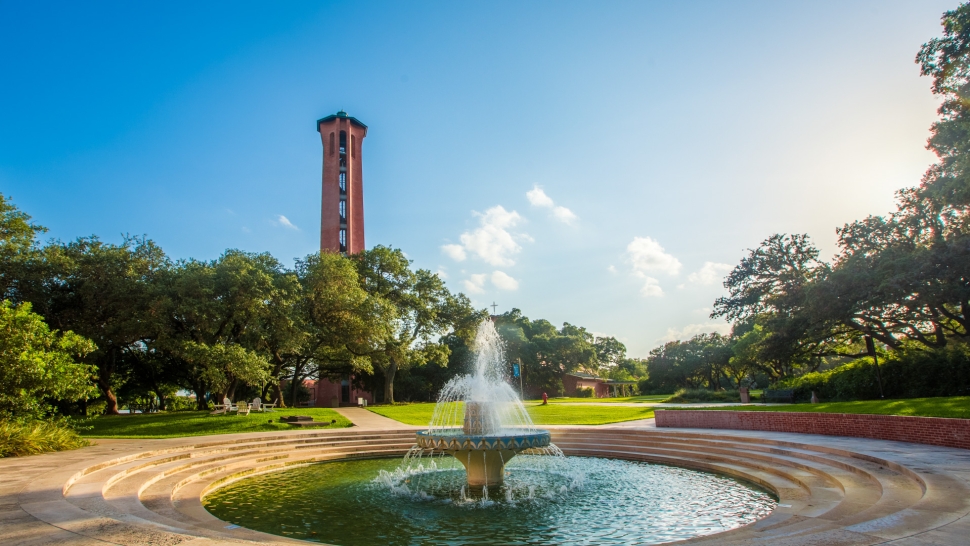 Update from the Board of Trustees
Fall meetings emphasize community needs and forward thinking
As the season of gratitude and reflection approaches, the Trinity University Board of Trustees wishes to extend its heartfelt thanks and appreciation to the entire campus community. With the year progressing at a steady pace, it's essential to take a moment to express our collective pride in the outstanding achievements of our students, the impressive performance of the Tiger sports teams, and the tireless dedication of our faculty and staff. 
The Board is pleased to share insights from their Fall meetings. "I am immensely proud of the work that our Board members and campus community are undertaking," says Ted Beneski P'11, P'14, chair of the Board of Trustees. "This Fall, the Board has prioritized meaningful discussions on the future growth and development of the University, with a particular focus on the needs of Trinity students, faculty, and staff." 
The Board and committees convened during the month of September to discuss many aspects of campus life and community needs. At this meeting, the Board received reports from the Student Government Association (SGA) leadership, Faculty Senate leadership, Trinity Staff Engagement Council (TSEC), and an alumni representative. The Board heard updates on the Class of 2027, the faculty compensation study, and legal matters, and approved the conferral of degrees on the Winter 2023 graduates.
In October, the Board participated in a retreat at Crystal Bridges Museum of American Art that proved to be an exceptional opportunity to deepen relationships among new and existing Board members. During the retreat, the Board engaged in an insightful session with Kennedy & Company in preparation for this year's strategic planning process. This session reinforced the Board's enthusiasm to support and participate in the strategic planning process. The Board also held continued education on best practices in governance, with a focus on shared governance using materials from the Association of Governing Boards of Universities and Colleges (AGB). 
The Board remains resolutely dedicated to nurturing and sustaining a thriving community at Trinity, both now and in the future. Our community consistently demonstrates remarkable excellence, and the Board encourages everyone to celebrate your contributions, for our collaborative efforts certainly promise a bright future for Trinity University.