You are an inspiration for current Scholars
The McNair Scholars Alumni Network is a valuable part of every Scholar's experience. As a McNair Scholar alumni, stay engaged with the program by keeping your information updated or by letting us know what you're doing now.
"We are fortunate that Trinity recruits so many great students because this allows us to build a strong McNair program," said Kelly Lyons, associate professor of biology and McNair Director. "These new students will embark on a multi-year journey with the goal of attending graduate school. Best of luck to the new Scholars in all that you endeavor this year!"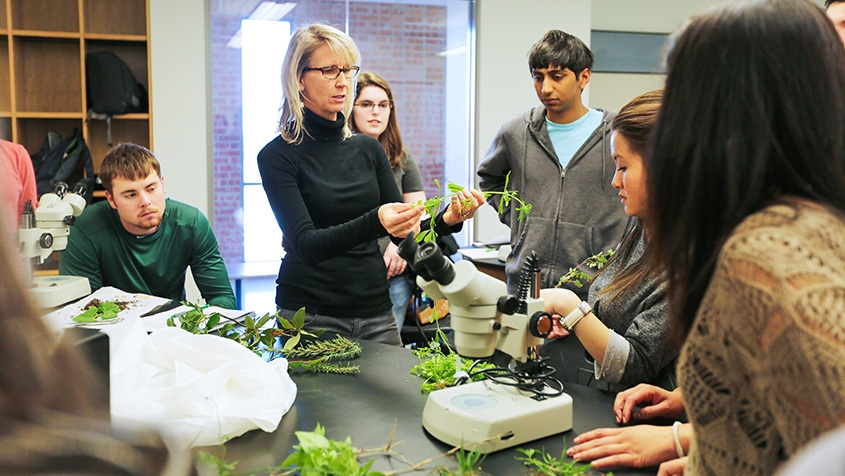 Engage and Connect
Our alumni are invested in the continued growth of current students and can engage with the program in many ways. 
Mentor: Offer students personal guidance as a mentor
Insight: Share insight and knowledge for student research projects
Guest Lecture: Serve as a guest speaker to show students the wide variety of doctoral careers they can pursue.
Networking: Provide networking opportunities for ongoing career development
Contact the Program for information about engagement opportunities. 
The McNair Scholars Program has been spectacular. The staff has connected me with tutoring staff to improve my Spanish and helped select my adviser for summer research. They've also alerted me about additional opportunities on campus, including the 1869 Scholars Mentor Program. I was matched with a mentor from the class of '77, and she has been an incredible resource for personal growth, as well as sharing additional possibilities and experiences relating to my studies.