Areas of Study
Three programs, one department
Although digital technologies have transformed and accelerated the creation and dissemination of images, art has been central to the human experience for millennia.
Art
Studio art courses offer an immersive environment for artistic creation. Direct experiences with technical processes and conceptual aspects essential to art-making offer students opportunities to visually realize ideas and refine critical capacities. 
Art History
The program in Art History provides rigorous training in the history of painting, sculpture, architecture, photography, design, and visual culture.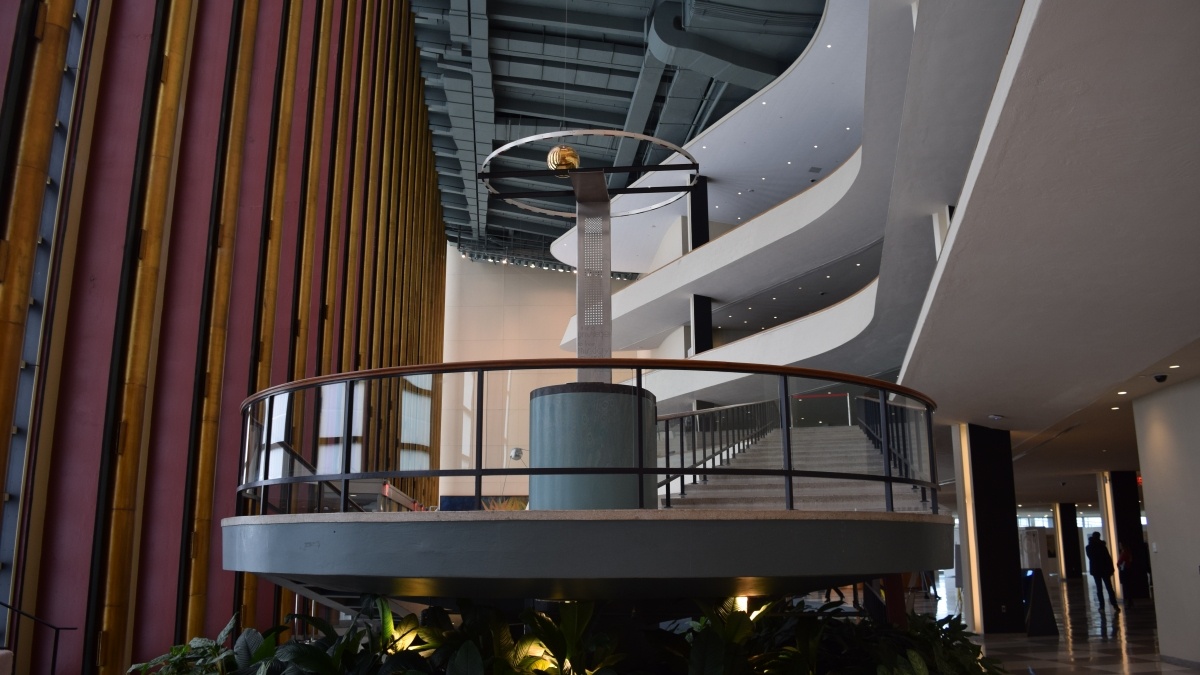 Architectural Studies
The minor in architectural studies introduces students to the major works and problems of architectural history and to techniques of visual and spatial representation.
Recomposition: Trinity University Senior Art Major Exhibition
April 21 - May 21, 2022
Opening Reception:
April 21, 5-7pm, Michael and Noémi Neidorff Art Gallery, Dicke Art Building
The Trinity University Department of Art and Art History is pleased to present Recomposition, an exhibition by senior art majors Jay Dunn, Maren Merwarth, Chryslyn Perkins, Ren Rader, Juliet Sikorski, Lila Steffan, Denise Turati, and Bygoe Zubiate.
The great variety of artworks exhibited in Recomposition is its strength. During their time at Trinity, our studio art majors have been encouraged to develop their own personal creative voice from which a confident and unique expression has emerged. Developing an independent and original vision is the greatest asset of an artist because without originality, there is no innovation, no alternative to the status quo, and there are no new stories to tell. The works of art in this exhibition are representative of the culmination of each individual's artistic growth and
Gallery Location:
Michael and Noémi Neidorff Art Gallery, Trinity University 
Department of Art and Art History, Dicke Art Building
One Trinity Place, San Antonio, TX 78212
Gallery Hours:
Tuesday–Saturday, 1–5pm and by appointment development.
For more information, please contact neidorffgallery@trinity.edu.
The exhibition is free and open to the public.