The major in art history examines art in its historical contexts. Rigorous training in the history of visual culture equips students with the analytical and writing skills essential to success in many fields. It prepares them to shape the world as engaged, critical, and creative citizens.
Fast Facts
Be guided by faculty who are internationally recognized experts in their fields
Change the way you see the world
Work and explore in San Antonio's excellent museums and galleries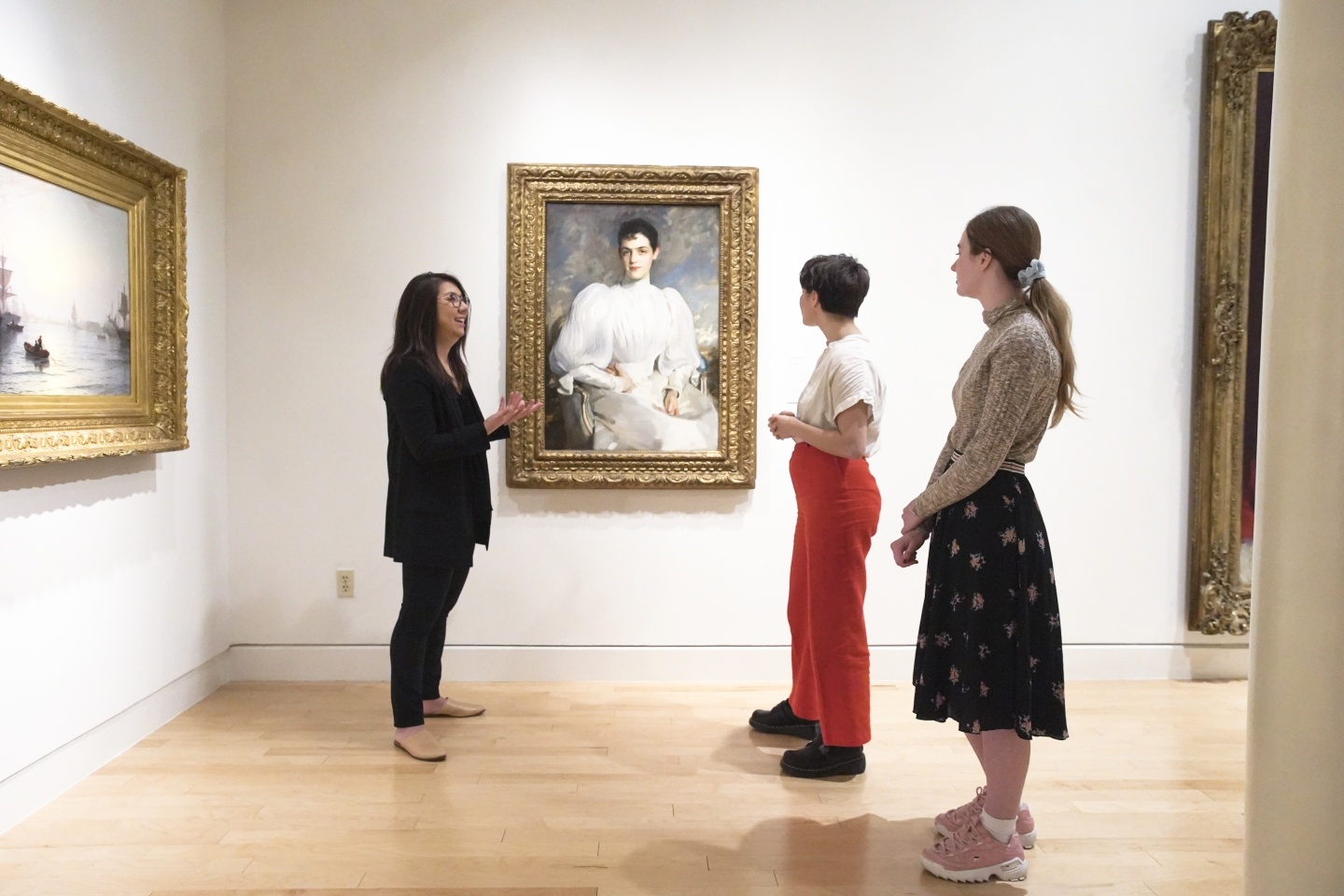 A Curriculum that Crosses Centuries and Continents
Scholars and Teachers
Art history faculty are among the foremost specialists in their fields internationally and have particular expertise in the art of Mesopotamia, late Medieval and Renaissance art, nineteenth- and twentieth-century painting and photography, Latin American art, and architectural history.
From San Antonio to the World
The study of art history extends far beyond the classroom. Students learn and work in San Antonio's excellent museums and galleries and in the streets of this historic city.
The World Transformed
No discipline better equips students with the analytical, discriminative, and descriptive skills essential for success in every field.
Careers 
Trinity graduates are regularly admitted to prestigious graduate programs and hired by major cultural and educational institutions.
Graduate Schools or Programs:
Courtauld Institute of Art
New York University
Northwestern University
Princeton University
Sotheby's Institute of Art 
University of Chicago
University of Texas at Austin
Winterthur (University of Delaware)
Career Areas:
Academia
Architecture
Art Conservation 
Historic Preservation
Museums and Galleries 
Notable Companies who have Hired Trinity Graduates:
Binghamton University
J. Paul Getty Museum
Los Angeles County Museum of Art 
Philbrook Museum of Art
San Antonio Museum of Art
TGB Partners
University of South Carolina
Wheaton College
---
Take the next step
Have more questions or want more information? Learn more about becoming a Tiger, and how you can accelerate what's next for your education.