The computer science minor prepares students to thrive in an increasingly technology-driven world. Students receive education in the fundamental principles of computing, as well as training in the development of applications, pairing this education and training with their other interests to make an impact regardless of their field of study.
Fast Facts
Curriculum guided by the Association for Computing Machinery
Member of National Center for Women & Information Technology's Academic Alliance, and Southern Learning Circle, and of San Antonio Women in Technology
Member of Cyber Innovation and Research Consortium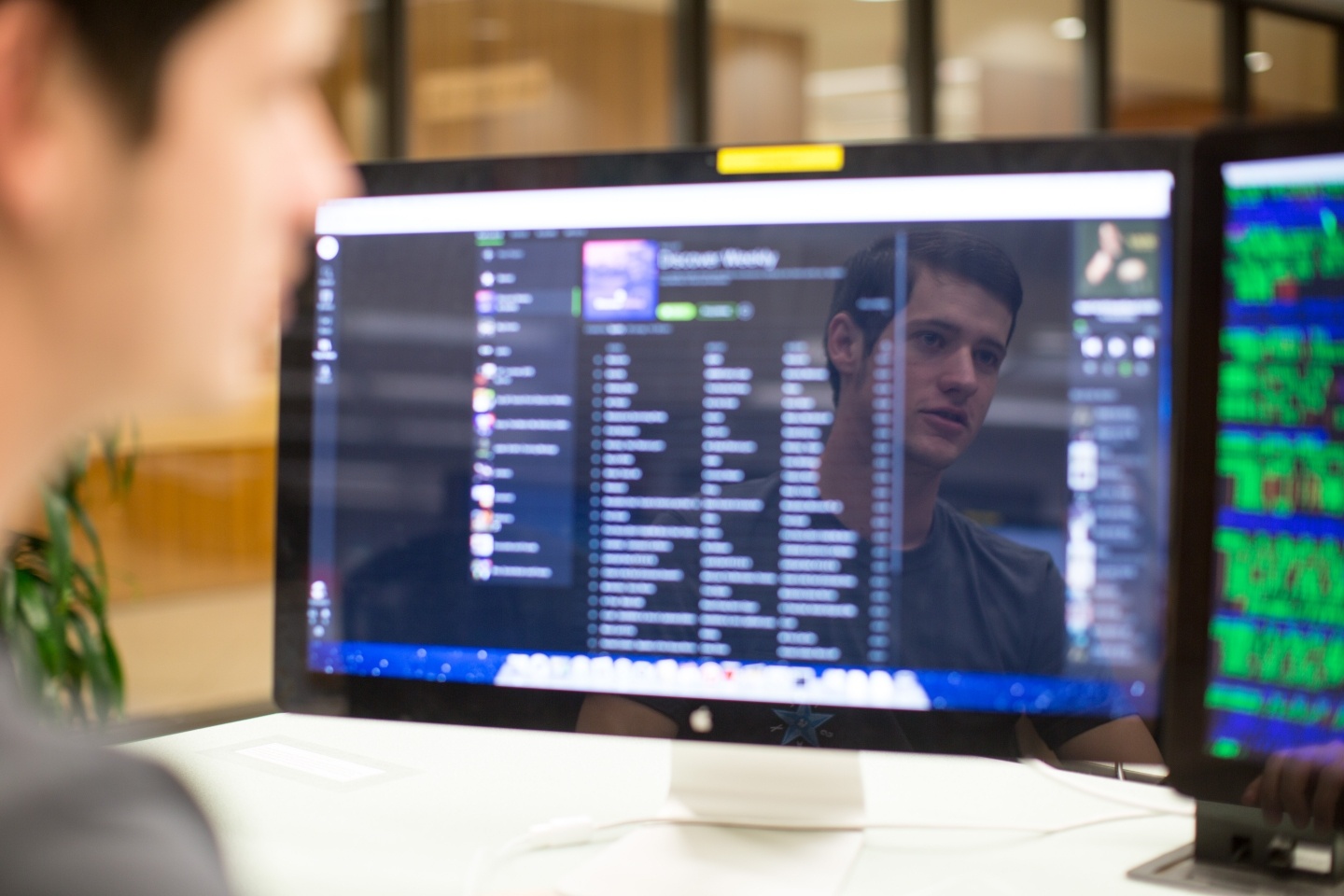 Experts in their field, mentors in the classroom
Computer science faculty are avid researchers, with interests spanning a broad range of topics, including theory, ethics, security, simulation of physical and social systems, artificial intelligence and machine learning, bioinformatics, educational game design, mobile systems, and more. Students don't just learn about these subjects in the classroom, though—they can research alongside faculty, getting hands-on experience in cutting-edge technology.
Byte into the real world with hands-on learning
Programmed for Success
Our world is increasingly reliant on technology—and with a minor in computer science, Trinity students have highly sought-after skills to thrive, no matter what career or graduate program they pursue.
Careers
A computer science minor gives graduates an advantage in our technology-driven world. Students leave Trinity with entry-level career skills in computer science, an asset for many career paths, including graduate studies in fields where computers have become primary research tools. Trinity alumni are recruited by businesses of all sizes, as well as research and government organizations.
Graduate Schools or Programs:
Harvard
Indiana University
Princeton
Rice University
University of Chicago
University of Massachusetts at Amherst
Career Areas:
Consulting
Data analysis
Other IT-related jobs such as database administration and information systems management
Project management
Software development/engineering
Notable Companies who have Hired Trinity Graduates:
Amazon
Dell
Google
HEB
IBM
Intel
Microsoft
Rackspace
Twitter
USAA
---
Take the next step
Have more questions or want more information? Learn more about becoming a Tiger, and how you can accelerate what's next for your education.