HERE TO HELP
I need...
 
---
Writing Tutoring and Assistance
The Writing Center offers individualized insight and guidance to writers of all skill levels, at all steps of the writing process, and on all writing assignments and endeavors.
Sample Services:
Brainstorming
Outlining and drafting
Polishing, editing, and revising
Research and citation questions
---
Help with Math, Statistics, and Computation
The Quantitative Reasoning and Skills (QRS) Center provides all students with resources and support for quantitative coursework and problem solving across Trinity's curriculum.
Sample Services:
Reviewing prerequisite math for a specific class
Supplemental tutoring support for chemistry, economics, physics, and statistics 
Drop-in tutoring for your math course
Assistance with software such as R and LaTeX
---
Departmental Tutoring
Each academic department offers its own resources and an academic support network for students, including:
Peer tutoring
Dedicated office hours
Exam review sessions
You are encouraged to reach out to your professors and departmental chairs to learn more about the tutoring opportunities and support resources at your disposal.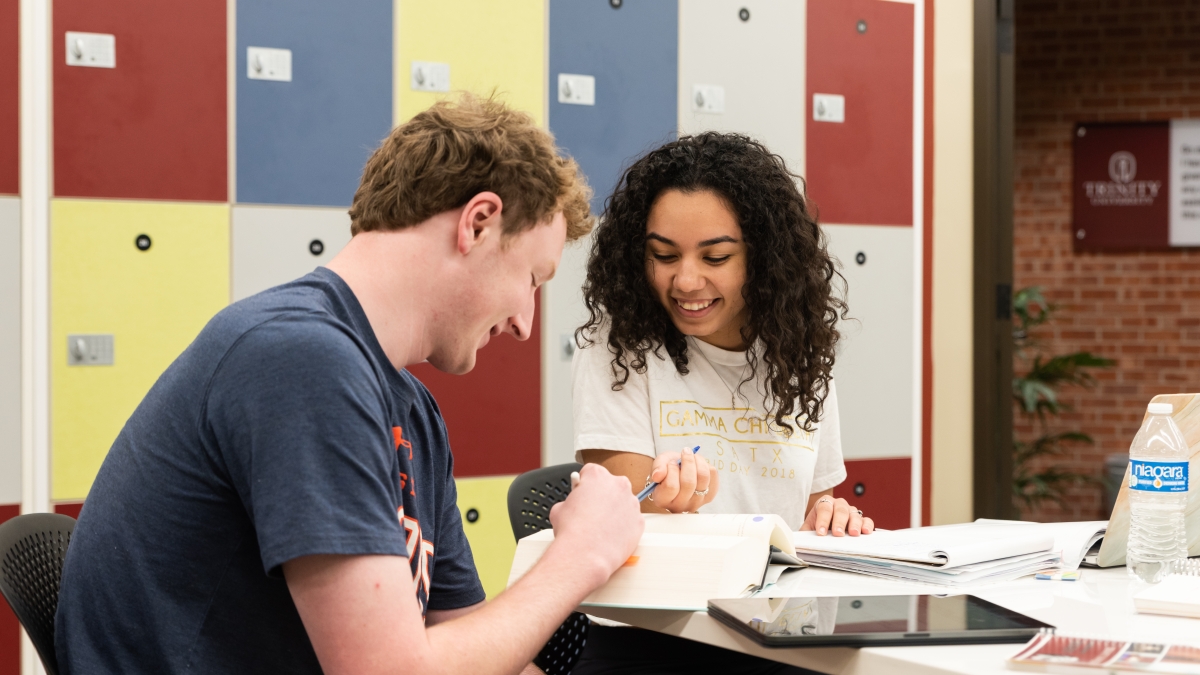 ---
Supplemental One-on-one Tutoring
Still struggling in a course, despite participating in regular office hours and tutoring sessions? Consider requesting a tutor through our Supplemental One-on-one Tutoring program.
---
Academic Help in General
If you are struggling with studying and time management in general, consider scheduling a meeting with an Academic Coach. All students are welcome and encouraged to come talk with an Academic Coach.