ANY QUESTION. ANY SUBJECT. ALL TIGERS WELCOME.
At Trinity, tutoring is for everyone.
Trinity offers free tutoring in a wide variety of disciplines across campus. Our most successful students learn early on that seeking help from professors and peer tutors is crucial to their academic success.
---
Tutoring Programs
Tutoring at Trinity comes in the form of one of four general services, offered in the Tiger Learning Commons and across campus: 
---
Departmental Tutoring Programs
Dedicated peer tutors attend classes and hold office hours for students in many Trinity courses. Tutors are available in:
  Biology
  Chemistry
  Foreign Languages
  Psychology
 …and more!
To see if your course has an associated peer tutor, please check through the Departmental Tutoring Directory or reach out to your professor.   
---
Physics Learning Lab
Weekly group work with peers facilitated by physics faculty and peer tutors. See your syllabus for details!
Computer Science
Student members of the Association for Computing Machinery (ACM) offer tutoring for a wide range of computer science classes. 
The Spanish Writing Center & Grammar Tutoring
Get help with upper-level Spanish writing assignments and grammar.
ANY PAPER. ANY STAGE OF THE PROCESS
Writing Center
Writing tutors are available to help students on all writing projects at all stages of the writing process—from brainstorming to revision.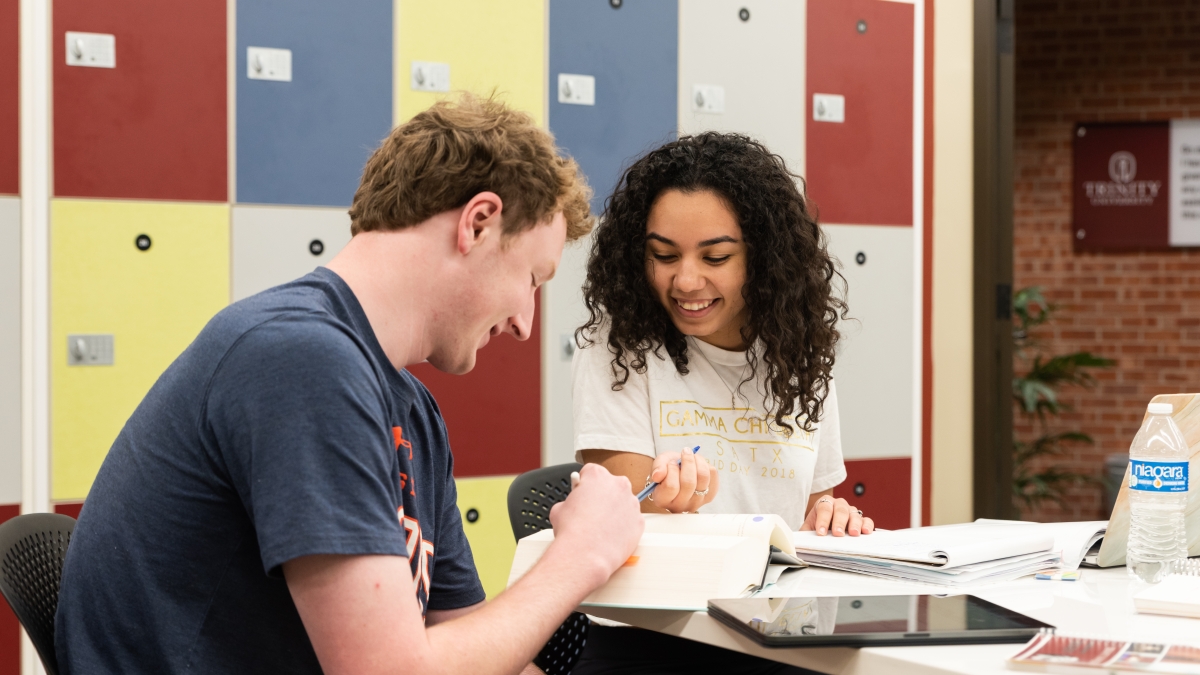 MATH FOR EVERYONE
Quantitative Reasoning and Skills (QRS) Center
QRS tutors offer walk-in help for mathematically-demanding coursework, including chemistry, economics, engineering science, math, and statistics.
NEED EXTRA HELP?
Supplemental One-on-One Tutoring
If you are having difficulty in a class despite seeking out help in office hours and from other peer tutors, you can request to work one-on-one with a dedicated peer tutor. 
Contact
If you have any questions or would like more information, please reach out to Jennifer Rowe, Director of Tutoring Programs, at jrowe@trinity.edu.